e coast
from Orosei Gulf to Muravera
HIGH ROPES ADVENTURE PARK


The Adventure Park offers 9 differents high ropes circuits made in full respect of nature and suitable for everyone, ensuring an exciting experience. If you are feeling a bit Tarzan and Jane, you can choose from the tree-top adventure tours, suitable for everyone, from youngests to oldests.

MINI TREKKING WITH SWIM IN THE RIVER


A day full of fun in the midst of nature in the beautiful Oddoene valley, very close to the famous Gorroppu Canyon. Departure by Jeep from Cala Gonone towards the Oddoene valley where we will arrive above the Rio Flumeneddu. Once arrived, we will go to discover the famous Dpmus de Janas, the so-called fairy houses. Immediately after a nice refreshing swim in the river near the small sandy and stone beaches. After the stop we will go up by car to reach the educational farm where our friend Ignazia will accompany children and parents to discover the endemic plants of Sardinia and to production Sardinian delights that we can all enjoy together. Snack at the Educational Farm with Cooking Class activities.
HORSE AND DONKEY RIDING




A two-hour ring trek, departing from the riding center, offers the opportunity to appreciate the magic of the surrounding nature and admire the places full of history of the Golgo plateau from a special point of view
This excursion allows you to explore the territory on horseback, between fun and dreamlike nature.


KAYAK & SUP PRIVATE LESSON


Private lessons dedicated to childrens using specific equipments such as Young kayaks and SUPs ideated to easily learn and have fun.
The lessons can be organized in Cala Gonone or in the nearby sandy beaches of Cala Luna, Cala Cartoe and Cala Osalla.



S'ABBA FRISCA OPEN AIR MUSEUM


S'Abba Frisca Park Museum arranges varied demonstrations of our Living Museum where artisans are seen at work in original surroundings as they show arts and crafts from Sardinian farming and pastoral culture.



"AQUARIST FOR A DAY"




new activity proposed by the Aquarium of Cala Gonone for visitors who want to deepen their knowledge of the marine world and live a unique experience by sharing some of the daily operations of our aquarium staff




4X4 NATURALISTIC GUIDE


Jeep tour in the Supramonte of Baunei Area, visit of Cala Sisine ( 20 min walking) Free time on the beach. Visit of Golgo higland and possibility to rock climbing activities for children. Full day, private jeep and guide.
SUPRAMONTE LITTLE TRAIN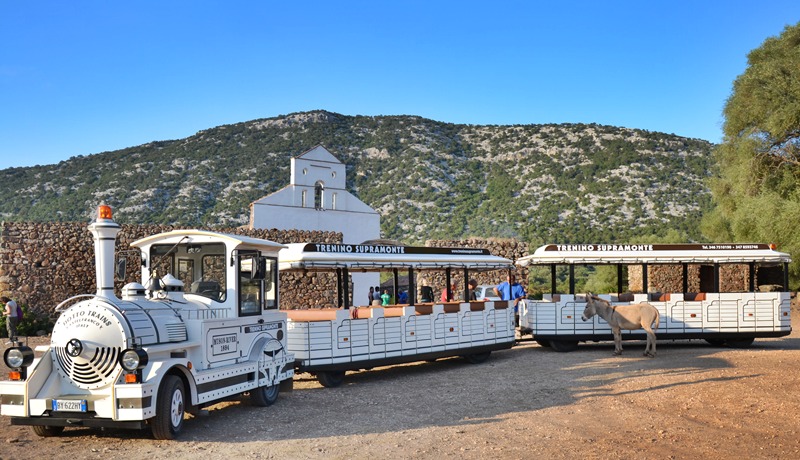 Personilized and guided tour to Supramonte highlands by a touristic train; visit to Golgo upland. Private use of the train and guide half day/ full day.



PRIVATE VISIT TO FICO CAVE




Personilized visit to Fico cave: visitors will be accompanied from their own boat to the dock. A skilled guide will accompany visitors to the lighted tour for about 50 mins - 1 hour ( the length of the tour is 800 meters).
TRENINO VERDE (GREEN TRAIN)
For a relaxing family day out, we recommend going on a trip on The Little Green Train. You'll get the chance to explore Sardinia's rugged interior on one of the many routes available in the north and central parts of the island.




PARCO NATURALE BELLAVISTA
In this microcosm the Bellavista Natural Park has its place, in a 40 hectares area of typical Sardinian flora and fauna.Among olive trees, mastic and myrtle trees are hosted indigenous animals such as wild sheep, wild boar, Jar horses, deers, donkeys, sheeps and Sardinian cows, as well as a variety of birds that find a safe heaven in a protected ecosystem.The Park is open to guests who have at their disposal many paths to admire the animals in complete freedom and to enjoy spectacular views over the typical red rocks of Arbatax, the plain of Ogliastra and the Marine Park of Monte Santo. Every day, our Rangers guide visitors to discover the naturalistic and faunal beauties of the Park.